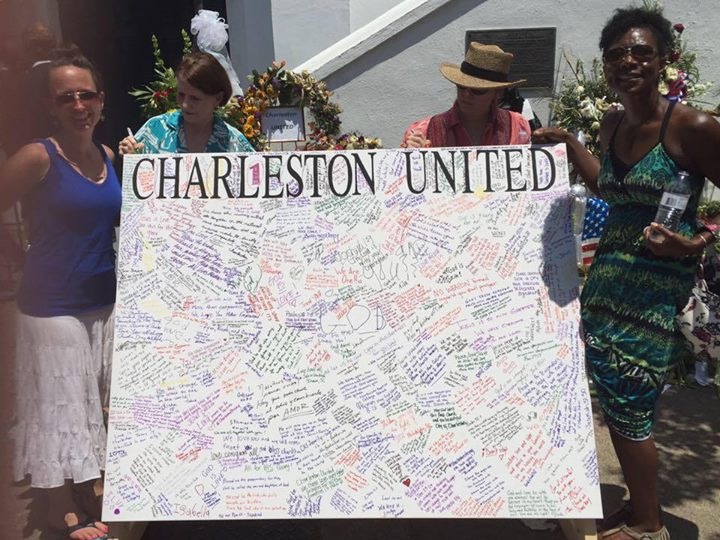 Zabrina Robinson, Generations Southeast Regional Coordinator, lives in Charleston, SC. She is experiencing the hand of God move in a miraculous way in the midst of the recent tragic events. Zabrina writes, "Tonight I experienced what many have been praying over Charleston for decades now. The Prophetic words that have been spoken over Charleston are being activated and manifested in our city. Charleston has been Set on Fire and Revival has broken out."
Zabrina Robinson, Generations So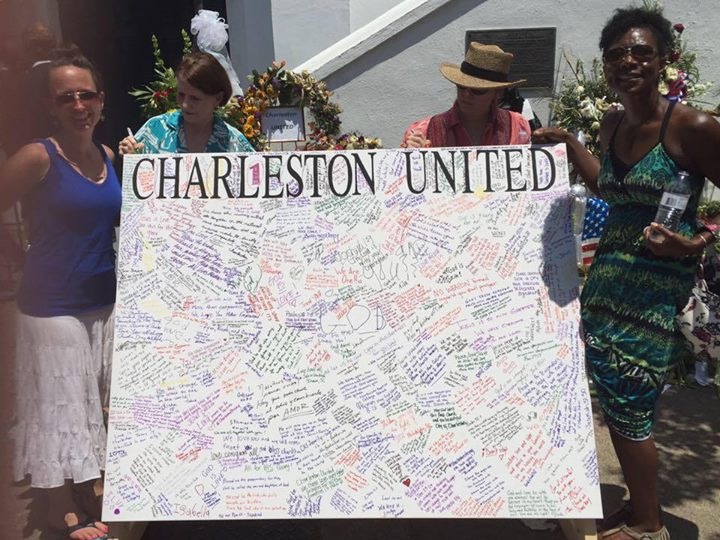 utheast Regional Coordinator, lives in Charleston, SC. She is experiencing the hand of God move in a miraculous way in the midst of the recent tragic events.
Zabrina writes, "Tonight I experienced what many have been praying over Charleston for decades now. The Prophetic words that have been spoken over Charleston are being activated and manifested in our city. Charleston has been Set on Fire and Revival has broken out. I now understand what those that have been a part of Anson St. and the Brownsville Revival were talking about.
Literally every night since the Charleston 9 were murdered the city has been covered in community prayer, along with creative and spontaneous acts of unity that is literally bringing the community together. Tonight I went to a prayer vigil and we ended at Emanuel AME. I stood silently watching as those already gathered were praying, crying or just in disbelief. I consoled those that needed a word of encouragement or an opportunity to process their feelings. And then without any notice a song arose forth. We all began to sing together. Then ministers began speaking one at a time sharing their heart for the city and offering up prayers for the city and our country. More singing as the crowd gathered into a circle.
Then we were prompted to bring a song, scripture, or words of encouragement. And this went on for at least 2 hours. As we pressed in you could feel the presence of the Lord fall upon us. I remember looking up and feeling the Lord say, "this is what I meant about Revival in Charleston." I began crying as I have personally been desiring this, but did not know when it would happen, but this moment was almost surreal that I was just in awe of being in the midst of this movement. But it has been happening.
I believe a major catalyst was The Response that came to our city on June 13. The events of June 17 was the SHIFT that brought forth the Awakening. And tonight—-No one had to say a thing…it just took off. We were all on one accord. People from all walks of life, different races, throughout all areas of Charleston, some even from GA and Ohio. We hugged, laughed, clapped, danced and just enjoyed his presence. A sense of peace and just an ease of His presence to move in individual giftings to be used for increasing the Praise and Worship was felt. This is something I have only felt one other place, Israel.
Then a pastor shared about John 3:16 and lead us as a body into the sinners pray. A young man near me was crying. After the prayer we were asked to raise our hands if we had just been saved. This young man raised his hands. We went into shouting and more praising unto the Lord. He was crying. Then we took turns going to him and hugging him, encouraging him and praising God. I talked to him later and found out that he just felt an urge to drive to the church. After getting saved he ran into an old roommate, who is a believer, he had not seen in years. I was so thankful to hear not only of his salvation, but God had already provided a relational connection for him to be discipled and to attend a local gathering. He was sincerely appreciative of our love towards him.
After that things continued to take off. The singing became more anointed and people prayed powerful, emotional and impactful prayers. One man became so overcome with emotion as he began to share that he fell over and just cried into another man's arms. We than sang sweet praises to God, to comfort his soul and thank God for a safe place to release. We were all SHIFTED into one accord. We did not want to leave. I remember a lady next to me just saying she could stay all night, and I too felt the same. I could have stayed all night. We laughed as we recalled the story about the man who fell out the window and died after listening for hours to Paul (Acts 20:7-12). It became so clear to us NOW how that could happen, getting so caught up that you literally lose all account of life as you know it :).
All this happened on the streets of Charleston, in a little corner pocket off of Calhoun Street, in front of a church that has forever changed our Nation. I wanted to take an account of this and share it with you all. These are things that will not and cannot be captured on the news. I wanted you to know that despite what you are hearing or seeing, even about the divisiveness and backlash, Charleston is in the midst of a Revival.
Please keep praying, your prayers are being felt and activated. BUT this is not just about Charleston. We know that Charleston is leading a Revival for the Nation and the World."