Bringing Redemption to Chicago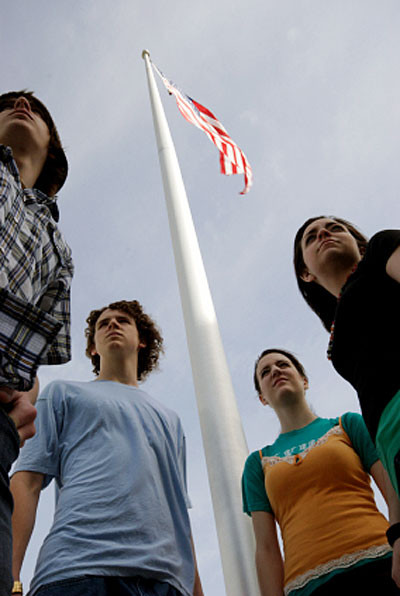 From School Prayer Projects, to new Generations Groups, to writing grant proposals, the Aglow Chicago South Suburban Area Team is demonstrating Aglow's Core Value of Redemption, "Partnering with God for the redemption of all things according to the Gospel".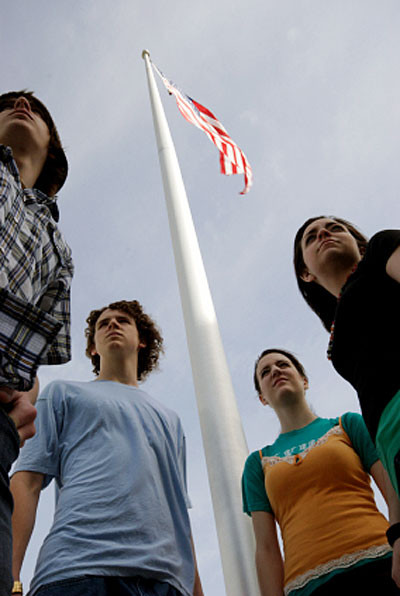 From School Prayer Projects, to new Generations Groups, to writing grant proposals, the Aglow Chicago South Suburban Area Team is demonstrating Aglow's Core Value of Redemption, "Partnering with God for the redemption of all things according to the Gospel". Reaching out in multiple areas, they are seeing the grace and goodness of God being manifested at every turn. Read more about Aglow's core values.
School Prayer Project
In 2007, Aglow Chicago started the Aglow School Project in which women and men pray daily for the schools in their individual cities. The Area Team asked for at least one volunteer to take the responsibility to pray for the elementary, junior high, and high schools in a particular city. A volunteer is also assigned to the colleges and universities. Each volunteer is given general information and website information for their school. They are also given a prayer guide that covers salvation for the students and their families, protection, and direction. In this way, the volunteers cover similar points, as well as individual points of prayer for each school. Over 100 people have volunteered to pray for their schools. They have seen great results – fewer discipline problems, less violence, higher test scores, new administrators, etc. They also have an Aglow School Prayer Drive the first Saturday in August each year in which the prayer volunteers in each city go to their local schools, sit outside discreetly, and pray for them. Great results have been seen from these prayer initiatives.
Reaching the Generations
The Aglow Chicago South Suburban Area Team Generations Groups are multiplying rapidly. So far, they have four Generations Groups in place: Aglow Matteson Single Moms, Aglow Matteson Christian Social Network, Aglow Joliet Teen Girls and a Grandparents/Grandkids Group. More Generations groups are in the process of being formed.
Aglow Matteson Single Moms
In February of this year the first meeting of the Aglow Matteson Single Mom's group was held. Since the event took place in February, the meeting had a Valentine theme. 10 Single moms, 14 children and 3 guests attended.
Beautiful Valentine decorations were displayed, and a delicious dinner was served. The team also gave the moms Valentine candy, and a small gift. In addition, the children were given a little gift bag of goodies. The children made Valentine cards and presented them to their moms along with a flashing rose which the team provided. The team encouraged the children to tell their moms how much they loved them, and how they really appreciated all that they do.
Some of the comments from the children to their mothers were:
Thank you for taking me to basketball practice, to baseball practice, to soccer practice, to Boy Scouts, and thank you for helping me so much with my homework.
Thank you, Mom, for your all of your tolerance.
One little boy who was really shy presented his card and said, Mom, I really, really, love you! Then he just hugged her for a long time.
Throughout the evening the team saw a lot of smiles and happiness. The moms wanted to know more about Aglow and when the next meeting would take place. The event was put on free of charge because of the donations the team received. One Aglow team member wrote, "We think it was a Valentine event to remember."
Subsequent meeting topics included: a Life Coach, who talked with the ladies about the importance of taking time to enjoy themselves, i.e. "me" time; a speaker who addressed issues of single parenthood and finances; a Spa Day held at a local beauty school in which the moms were pampered and treated to a manicure, pedicure, make-up and eyebrow grooming; and a medical doctor speaking on woman's health.
In the few months that this new group has been meeting, the Aglow team has noticed a great difference in the mothers who have attended. An Aglow team member said, The moms just look different, more confident, happier, and they carry themselves differently. They act as if they are in great expectation of something good happening to them rather than the hopelessness that we saw before. They are even dressing differently, wearing brighter colors and looking really nice. God is answering our prayers very quickly, and I think they are really feeling His love for them.
This new group is bringing into reality the new core value of Aglow, The Beloved – Living as a community who know they are the beloved, and establishes their identity as the Bride. (Song of Solomon 7:10, Eph 1:6)
Aglow Matteson CSN (Christian Social Network)
The Aglow Matteson CSN Generations Group provides networking opportunities and self-development resources for Christian men and women who are singles. They started their activities in January 2012 with a movie night. They went to the Chicago Auto Show in February, and they went to the Jesus of Nazareth Passion Play in March. In April they had a speaker whose topic was "Finding God's Purpose for Your life." They are also planning a bowling outing, a basketball game outing, a museum outing, and other speakers. They are alternating events with informational speakers.
Aglow Joliet Teen Girls
The Aglow Joliet Teen Girls meet every other week to discuss teen issues. In February they took a field trip on the metro train to downtown Chicago, visited one of the museums , enjoyed lunch and shopping and had a wonderful time.
Foundation Grant Requests
One of Aglow team members took a grant writing class, and has submitted a grant proposal to the Dr. Scholl Foundation. She will have an interview in July for the $25,000.00 request. Hopes are high to receive the request so that they can start more young girls groups, young women's groups, young men's groups, young men and young women's groups, pizza groups, bowling groups, couples groups, young moms and babies groups, young moms and toddlers groups, more single moms groups, grandparents and grandkids groups, and college and university groups. More grant proposals are planned. This team is certainly taking hold of the new Mission statement Empowering people to develop resources that enable them to take advantage of all that God is releasing from Heaven.