My Aglow Testimony – Coming Into the Ministry at 29 Years of Age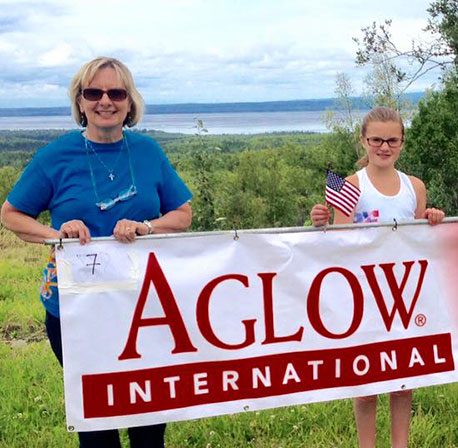 Wendy Cleveland has been involved in the ministry of Aglow for over 30 years. Beginning as a young woman, she reports that Aglow has "molded my entire spiritual life". Wendy writes, "When I was newly Spirit-filled and moved to a new Army base at Ft. Devens, MA, my mom told me of the Aglow meetings she attended in Pittsburgh, PA. I found my first Aglow about 45 minutes away from Ft. Devens. It was worth the drive. I was the only younger woman, so the leaders were like spiritual moms to me."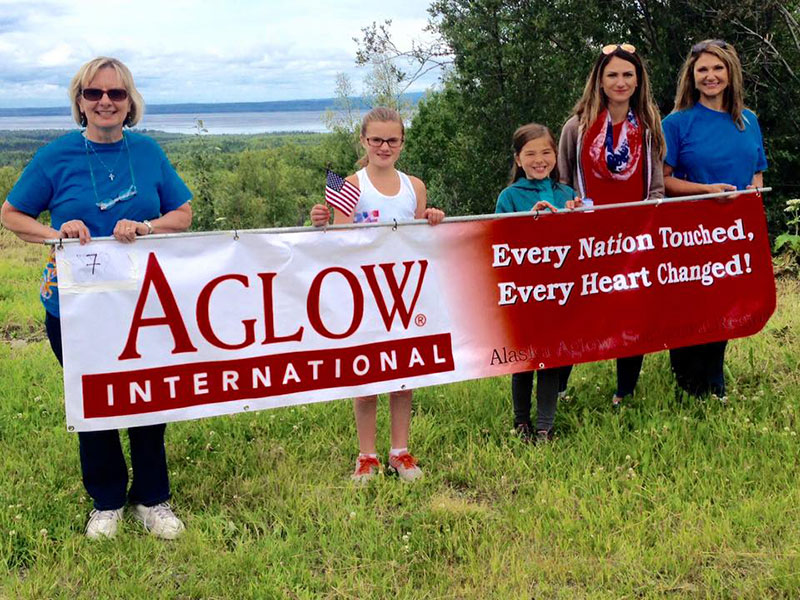 Wendy Cleveland has been involved in the ministry of Aglow for over 30 years. Beginning as a young woman, she reports that Aglow has "molded my entire spiritual life". Wendy writes, "When I was newly Spirit-filled and moved to a new Army base at Ft. Devens, MA, my mom told me of the Aglow meetings she attended in Pittsburgh, PA. I found my first Aglow about 45 minutes away from Ft. Devens. It was worth the drive. I was the only younger woman, so the leaders were like spiritual moms to me. I started volunteering in Aglow by greeting at the door and doing calligraphy on name tags. Then I began hosting an Aglow Bible Study in my military quarters. My friend and prayer partner, Beth, led the study of about 15 women."
"When I moved to Alaska in 1987, I had two little ones and another on the way. While at the military hospital for an OB checkup, I saw the descending dove Aglow logo on a bulletin board. It was the first thing I checked out after my baby girl was born."
"Soon after moving to Eagle River Alaska, I started attending Eagle River Aglow only to find out that all four leaders were stepping down, two were moving, and the other two because of term limits. The next thing I knew, I was the President of Eagle River Aglow, for the next 8 years. As a board of young moms, we were thankful for the nursery in the church where we met, and had teen daughters of Aglow women watching our own kids during the gatherings. Most of our Leadership Training was through reading and discussing the Leaders' Digest, which I still do with my two teams today. I taught a weekly Aglow Bible Study in my home with neighbors from my street, too"
"I have since served on the Alaska Aglow Area Team, the Ruby Team, for 8 years in several positions, as President of His Hands Aglow in Eagle River for 10 years (a worship sign language group that has moved from Neighborhood to Community Lighthouse Status), and as President of Southcentral Alaska Aglow, the Diamond Team, for 1 ½ years. I am going to be 60 next month, and my heart is totally for mentoring the younger women. About half of the 17 women in our GameChangers group are in their 20's and 30's, and I do one-on-one mentoring with several of them. It is my joy to train up the younger women in Aglow ministry and the deeper things of the Holy Spirit. Aglow is where I developed my heart for unity, outreach, the Word, community leadership, and prayer. I thank God for the ministry of Aglow in my life!"
Wendy's favorite Bible verses from her youth:
Proverbs 3:5-6 Trust in the Lord with all your heart, and lean not on your own understanding. In all your ways, acknowledge Him, and He shall direct your path.
Philippians 4:6-7 In nothing be anxious, but in everything, by prayer and supplication with thanksgiving, let your requests be made known unto God. And the peace of God, which passes all understanding, shall guard your heart and mind in Christ Jesus.