I am so blessed to oversee what God is doing through the Generations Project around the world. God has been faithful to launch me into my heart's desire of serving my generation. I am inspired by the young people involved in Generations Project that are uniquely impacting their world for Jesus. Young people are using their gifts to touch hearts. I invite you to start a group, join a group, or travel with us overseas.
Come be a part of what God is doing in our Generation.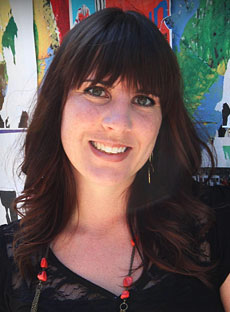 Anna Hammer
Generations Director
Aglow International
At a Glance...
Started at Aglow International in 2006.
Born out of many prophetic words calling the younger generation into Aglow.
Generations Project's aim is to build relationships through community: Join to Have It; Reach to Touch!
Generations Groups range in age from young kids to age 35 who gather monthly to have Godly fellowship and use their talents to interact with their community.
In 2011, the number of Generations Groups grew from 35 to 46 groups. Groups are spread out around the world. See our listing for locations.
Find Out More