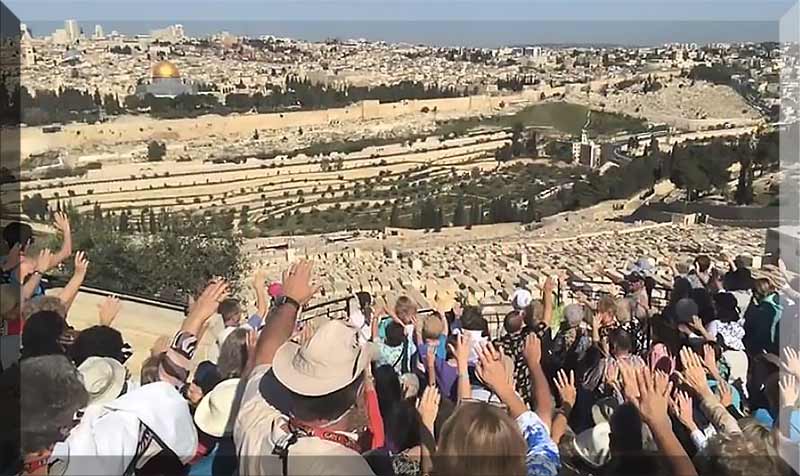 Aglow first sent a group into Israel in 2000. Now, more than a decade later, we stand amazed at how He has woven His heart for Israel and the Jewish people into the very fabric of Aglow.
What began as a tourist pilgrimage to walk where Jesus walked and experience the Holy Land, has become a dramatic unfolding of the purposes of God as it relates to the combined destinies of Aglow, the land of Israel, and the apple of God's eye, the Jewish people.
Stay tuned for announcements regarding future trips.
Travel to Israel with Aglow International. It's an experience that will change your life.
Testimonies
Jeff Hilliard from Texas - I think everyone should go to Israel. It is such a powerful experience, to see where Jesus lived, walked, taught, healed, delivered, died, and rose. Galilee will blow your mind. Jerusalem will break your heart. The tomb will change your life. And Israel, combined with Aglow, will change your relationship with The Father.
Kate Hilliard from Texas - To look out and see the same lake and land that Jesus saw with His own eyes and set foot upon is overwhelming. Going with Aglow gave us access to sites and prayer opportunities I never would have experienced with any other group.
Nancylee Huston from Pennsylvania - I wanted to encourage young adults who have ever thought of going to Israel, Go! It will not be like any other trip you have ever gone on before, it will change your life forever.